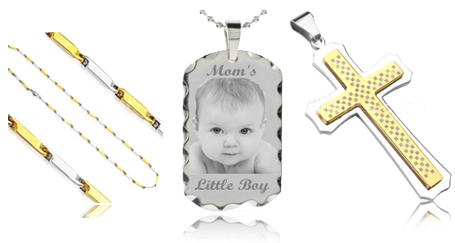 GREAT SALE
Product of the week
Welcome to New Pendant, where you will find personalized
jewelry, lockets, keychains, medical id alert bracelets,
pendants, and picture engraved gifts for the one you love. We offer
classics as well as trendy personalized pendants necklaces.
3 DAYS SHIPPING SHOP NOW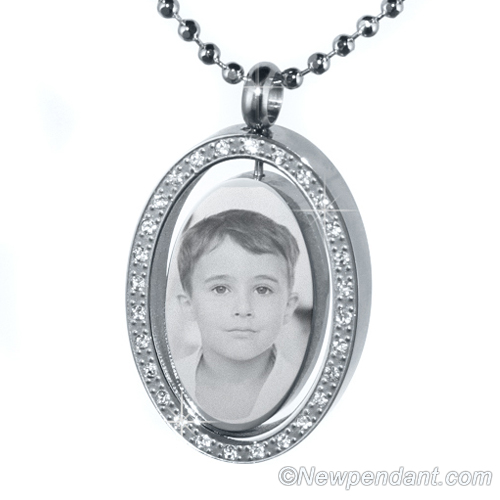 SSPL-5339
Stainless steel spinning pendant with gem paved oval frame.
Engrave your favorite picture, symbol or message to make this a very special gift for her.
$62.00 Buy Now
$74.410
20% off list price | Free gift box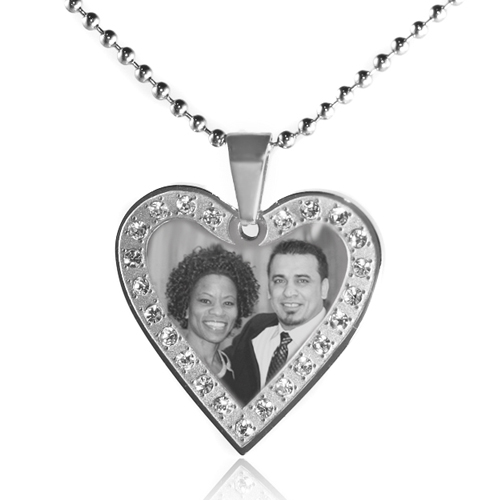 SSPL-10972

This stunning heart shaped pendant is crafted in stainless steel. The glittering gems give this gorgeous pendant an added luster. Personalizing this pendant with your picture will treasure her heart forever.
$62.00 Buy Now
$74.410
20% off list price | Free gift box